QR Codes For Dallas Fort Worth Businesses
During the past few weeks at one of the local DFW chamber of commerce regular meetings, I kept getting asked about QR Codes.  These seem to be a source of confusion for many business owners, so I will help you clarify them and why they can be useful in multiple ways.
First, "QR" stands for "Quick Response."  These two-dimensional (2D) bar code graphics allow someone with a 2D bar code reader on his/her mobile phone to scan the image and be taken to a number of different things on the internet.  These destinations can be:
Some page on your website (e.g. your home page, a contact page)
A third-party web property you control (e.g. your Facebook page, YouTube channel, Twitter page)
To your contact information in the form of a vCard or something similar
Your listing on Google Maps (or other search engine maps sites)
An article about your business on another website
A "check in" service like Foursquare.com
Multiple other destinations
For example, this QR code goes to my YouTube channel: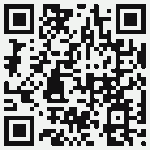 The big thing to remember about QR codes is that they simply act like a regular link on the internet; and that link can take someone in the physical world to any destination you wish online.  The best part is that you can enhance the visitor's experience by customizing content to match the mindset of the visitor at the time of the scanning.
Here are some examples of how you, as the business executive, can utilize QR codes:
If you are at a business networking meeting, you can put a QR code on the back of your business card which gives helpful tips about your business.  This builds trust in you and your company
If you run a retail store then you can have your customers scan a QR code in order to leave a review on your Google Maps/Places listing or your Yahoo Local listing
Print advertising can have QR codes on them and give readers customized coupons or other incentives
T-shirts now can have QR codes on them.  This will help if you give them away at trade shows so that prospects can get helpful information about your business as it relates to the specific show
Chamber of commerce groups can put the codes on flyers at meetings.  The visitor can be taken to pages such as the calendar of events, messages from the chamber president, etc.
Have lots of flexibility with these codes, and there are other types of 2D bar codes for different uses.  Remember, that the QR code does NOT have to go directly to your home page.  Often, it is better if the code sends the visitor to something OTHER than your home page in order to enhance the visitor's experience.  ALWAYS give value with your QR codes, and do what you can to add value to the visitor.
Finally, a great element about QR codes is that they have some tracking capabilities.  This now allows you to begin to track print advertising, billboard advertising, T-shirt giveaways, coffee mugs, and any other type of marketing you do in the physical world.  You can stick with those marketing efforts which produce results and cut back on those which do not work in your specific market.
If you need any help with customizing a QR code strategy for your specific business then please contact me to set a time to talk.  I hope that this quick article helps you better understand the merits of QR codes and how they may help you achieve specific goals for your business.